The Global eCommerce Market Right From Your Mobile Phone.
TRUSTED REVIEWS
Real reviews by real customers on the blockchain.
SCAMMER PROTECTION
Stop scammers and spammers before they strike.
MOBILE PAYMENTS
Pay merchants, friends and family with the click of a button with the RQX Mobile App.
ZERO CHARGBACKS
Using the Requitix Payment Solution you can kiss chargebacks goodbye!
LOWEST FEES
With Requitix you pay .5%. Yes, that's Point Five Percent! Lowest Fees Ever!
NO TRACKING
Pay anonymously without being tracked. The beauty of the blockchain at your fingers.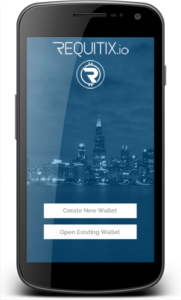 Requitix Mobile Wallet App
Send/Receive RQX
Send/Receive ETH
Top With Other Coins'
Real Time Exchange Rates
Pay Bills
Merchant Chat
Loyalty Program
Custom Backgrounds
24/7 Customer Support
And More…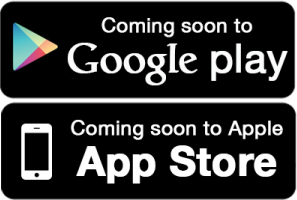 Connect With Us

What Does Requitix Mean?
The term "Requit" is defined by "Giving something in return" hence why we chose the Requitix name because we're all about giving back and when it comes to being an online payment solution we believe in giving back something to our customers and that comes in the form of Lower Fees and Higher Profits and we think that's awesome!
How Does It All Work?
Requitix is a global ecommerce payment gateway solution for any type of website. Whether it's a dating site, WordPress site using Woocommerce, Joomla, Drupal or any other CMS system, Requitix can be used to take payments via web or mobile apps. Combine scammer/spammer protection and trusted reviews and you have a complete ecommerce solution that will help resolve headaches for ecommerce site owners.
How Fast Are Transactions?
The Requitix solution processes transactions on the Ethereum blockchain. What used to take days now only takes a few minutes and with the new hardfork coming on Ethereum, those few minutes will turn into a few seconds. Try getting a transaction settled with a credit card company or a bank in a few seconds. It's impossible! But with Requitix, you can do just that!
Are There Transaction Fees?
As with any payment gateway solution there will be transaction fees. What is crazy is that sites like PayPal and Stripe charge 3% of the total transaction. Other gateways like ccBill charge even more plus monthly usage fees and other fees. Not to mention $25 dollar or more in chargeback fee. It's nothing but fees! With Requitix, one fee of .5%, that's point five percent, with no other fees, period!